It has been a long fucken time since we've blogged. Still haven't released anything but in the next 2 months shit will be crackin'.

MTV came and filmed an episode of "Sex With Mom and Dad" while we had our first opening night for people to check out our new warehouse we are sharing with The Living Suns. A week and a half is what it took to build, paint,create, and decorate our warehouse. Inside is an office, bathroom, loft, and bar. MTV brought red cups and their camera crew. Here's some pics originally from www.willteeyang.com :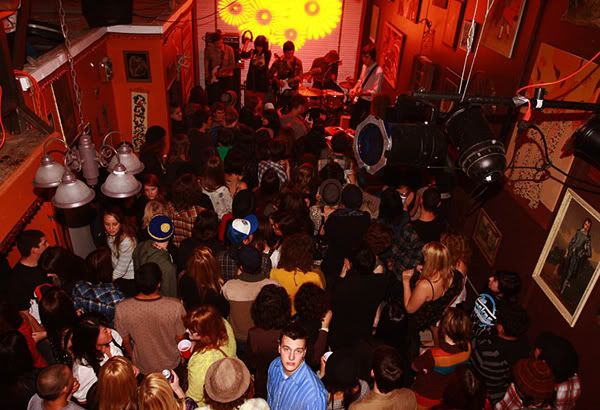 not the first time Derek tries to get on stage...